North Dakota's largest dealer for brass model trains, steam and diesel locomotives, passenger cars, rolling stock and kits.
---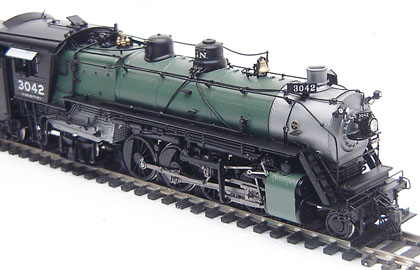 Welcome to our website!
We will soon be entering our 14th year in business. The brass business has seen a lot of changes over the past twelve years, not to mention the nearly 40 years Iíve purchased my first brass model at M.B. Kleinís in Baltimore. Back then, the importers used to say these were museum quality models. With the B&O museum and the Smithsonian both within an easy drive for me then, I thought that was a bit of a stretch. However, nowadays, the brass models we are seeing are not only meeting that standard, but are in most instances better than most museum collections Iíve seen in recent years. Yes, these models arenít inexpensive, but they are increasingly becoming true works of art. So even if youíre just on our site to look, enjoy yourself. These are really works of the (modeling) art.
Incidentally, I was back in Baltimore this past summer. Kleinís is still in business, but they have now moved to Cockeysville. I didnít have time to visit. I have a meeting there next year, so maybe I get a chance to pay them a visit for old timeís sake.
---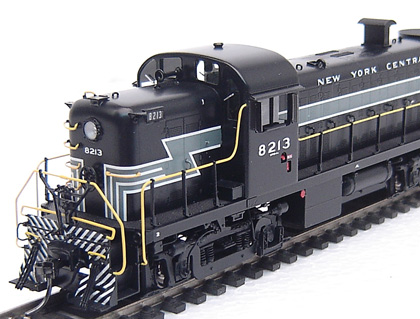 ---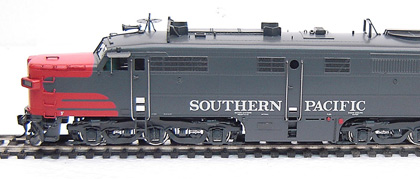 ---
SOUNDTRAXX
We are an authorized dealer for Soundtraxx Tsunami DCC Sound Decoders and Blackstone Models. This is an outstanding product line. We offer their products for direct sale and will also do installation on brass models. Call for pricing and quotes. Check out the Soundtraxx website for more details

---
DIVISION POINT
Jack has finally delivered the first group of FM C-Liners. They are beautiful models, well worth the wait. Kudos to Jack for his perseverance! The NYC, Long Island, New Haven McGinnis and Canadian versions should be here soon.
We have just a few of the Alco switchers and the H-10ís left. The East Wind, more Alco switchers and some limited reruns of the Expo Flyer and Propsector cars are forthcoming. Check out the Division Point Website for more details.
---
Union Terminal Imports
Ed and Chuck have both moved east to California this year, but their work continues. A large run of E-units is imminent, to be followed by the Wabash Blue Birds. The SP/Rock Island Golden State and more Pullman 10-6ís are in the works. Visit their website for more details.
---
The Coach Yard
The Pennsy Coaches have come and gone. A number of projects are in the works, which we will be happy to order for you. See their website. Visit their website for more details.
---
Glacier Park Models
The O-Scale Baldwin Tank Mallets and the HO Scale Pacific Coast Shays are next up. See their website. See their website website for details.
---
North Bank Line
The GN and SP&S early wood cabooses should be in shortly. The GN/SP&S O-1ís are next. These havenít been run since the 1980ís. GN/NP/CB&Q 2-6-6-2ís are also being offered. See their website.
---
Sunset/3rd Rail/Golden Gate Depot
Sunset continues to be very active. Lots of items are in the offing, with the High Level El Capitan and the 4-car finish sets for the lightweight Pullmans coming next. Visit their website.
---
DAKOTA CENTRAL AND WESTERN MODEL RAILROAD MUSEUM
Located in the basement of the Lewis Hotel at Buckstop Junction, this 3000 square foot DCC-controlled HO layout is well underway with over a thousand feet of track in operation. Work nights are Thursdays. If you are going to be in town and would like to visit it, contact me by Email, phone, or snail mail.